Podman Desktop 1.2 Release! 🎉
We're excited to announce the release of Podman Desktop version 1.2.0! This release includes many new features (Kubernetes, Compose and extension support!), bug fixes, and improvements to enhance your container management experience. Here's a summary of the key changes in this release:
Added start/stop/delete/restart buttons for Compose: You can now make changes to an entire Compose group of containers
Kubernetes context on the status bar: Choose from multiple Kubernetes contexts more easily all from the status bar
Rename images: Rename an image with a click of a button
Protocol handler support: Added support for protocol handlers such as open podman-desktop:extension/redhat.openshift-local
Troubleshooting page: A troubleshooting page for helping diagnose Podman Desktop related development issues
Podman Desktop 1.2 is now available. Click here to download it!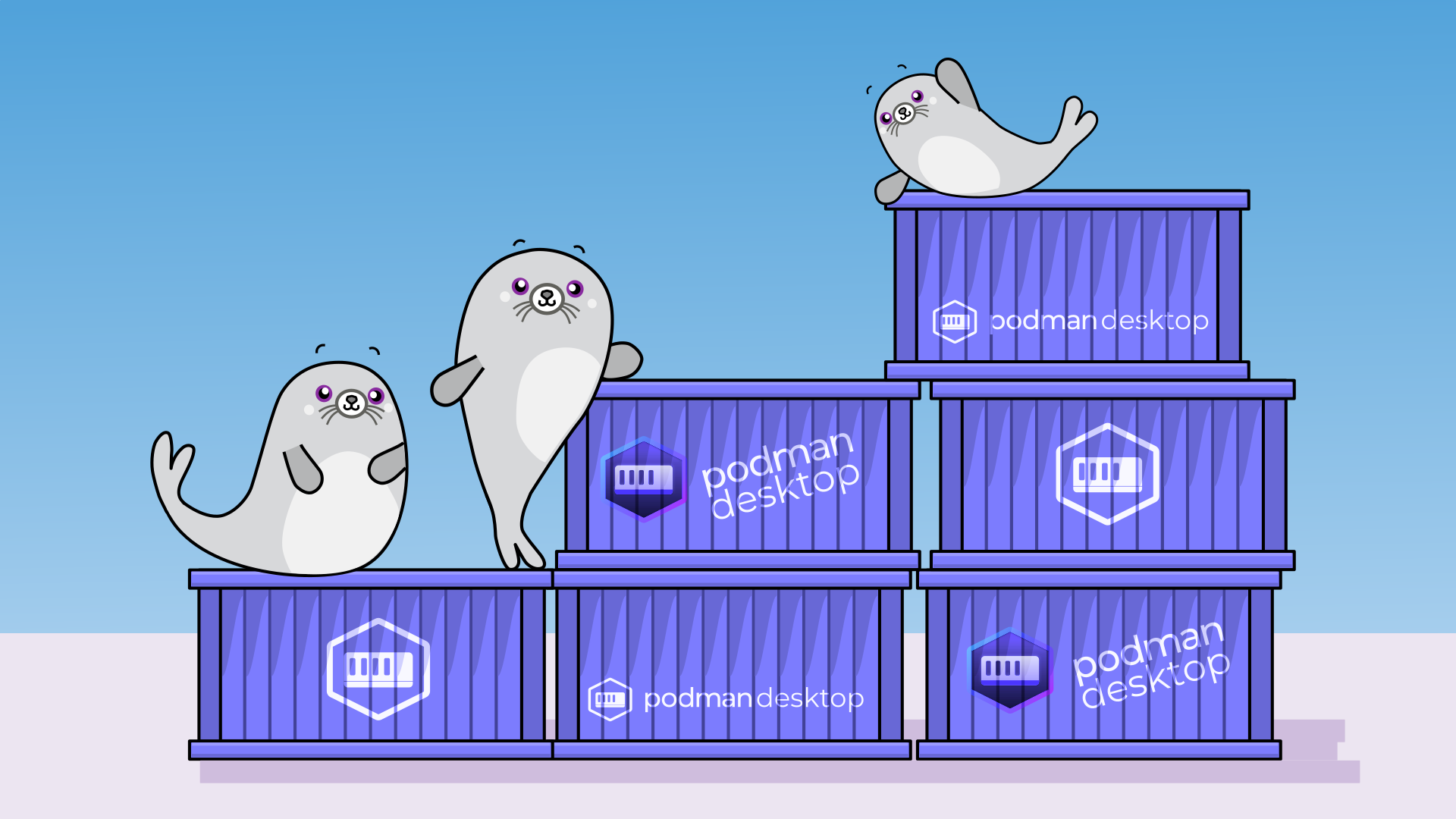 ---
Release Details​
Added start/stop/delete/restart buttons for Compose​
In the last month we've been addind support for more Compose features. Before you were only able to control a group of containers if they were in a Pod. Now we have added the ability to control a group of Compose containers. You can now start, stop, delete and restart a group of containers launched by either docker-compose or podman-compose.
Stay tuned as we add even more features to Compose! If you have any feedback or feature requests, feel free to open an issue or start a discussion on GitHub.
Kubernetes context on the status bar​
With Kubernetes context on the status bar, you can switch from one context to another in just a couple of clicks. Easily switch to a different cluster all together. If there are multiple contexts available, you can now click and pick which one to use.
Rename images​
Deployed an image but now you need to rename it / add a new tag? Podman Desktop allows you to edit an image now. Thanks to an awesome contributor @tuckerrc who added the new feature.
Troubleshooting page​
Developing an extension for Podman Desktop? Want to view the logs of Podman Desktop as well as ping your container connection? We now have a troubleshooting page!
Click on the lightbulb button on the bottom right to access the page.
Protocol handler support​
Podman Desktop now supports protocol handling when using the terminal! Want to access your favourite extension directly from a script or the terminal? If you type in open podman-desktop:extension/redhat.openshift-local in the terminal, Podman Desktop will automatically load up to the correct extension.
---
Other Notable Features​
---
Documentation Updates​
---
Notable Bug Fixes​
---
Community Thank You​
🎉 We'd like to say a big thank you to everyone who helped to make Podman Desktop even better.
A big shoutout to @afbjorklund, @tuckerrc and @evanshortiss who contributed to this release!
---
Final notes​
The complete list of issues fixed in this release is available here and here.
Get the latest release from the Downloads section of the website and boost your development journey with Podman Desktop. Additionally, visit the GitHub repository and see how you can help us make Podman Desktop better.